Our Team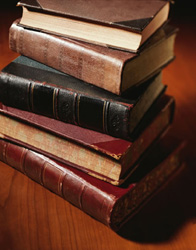 We have been working with individuals and businesses in the area for several years and each of our advisors has extensive personal and professional experience. All of our representatives are licensed to offer a variety of investment and insurance products.
We are dedicated to developing lasting relationships with all our clients and believe in helping you assess your financial situation and developing a plan to achieve your goals. One of the benefits of working with us is our ability to provide clear, easily understood explanations of financial products and services. The personalized program is a road map to a more secure financial future.
We're looking forward to using our expertise to help you achieve your financial goals.
Ron Skopek, Financial Advisor
678-631-1031 Office / 404-406-8249 Cell
Ron Skopek, President of Summit Financial Services, and his wife, Sandi, have lived in Cobb County for 27 years. Ron has over 35 years professional experience in government and business with the last 27 years as a Financial Advisor helping clients achieve their financial goals. He is an avid golfer with memberships in a number of golfing organizations.

Durema Bacchus, Financial Advisor
678-631-1036 Office
Durema joined Summit Financial Services in 2011, assisting with advisor and client services for over five years. As a Financial Advisor, Durema focuses on helping her clients clarify their financial goals and get on the right financial track to reach them. Durema especially enjoys working with individuals and families in transition and those interested in socially responsible or faith-based investing. A resident of Georgia since 1992, Durema recently completed her Master's degree at Valdosta State University. In her spare time, Durema enjoys hiking and has two daughters who keep her active and busy.
Brad Howell, Financial Consultant
678-213-4495 Office / 770-778-0907 Cell
Brad has been providing financial services for over 10 years, specializing in Federal Employee benefit counseling. A lifelong resident of Georgia, he grew up in Thomson, GA and completed his Master's degree at the University of Georgia. For the past 23 years, Brad has lived in the Alpharetta area where he and his wife, Allison, have one son, Marshall, who recently graduated from the Royal Holloway, University of London.
Allison Trahan, Financial Advisor
228-806-0991 Office / Cell
Allison is a resident of Biloxi, MS, and has made it her home for the last 15 years. She specializes in helping individuals, families and small businesses develop an overall financial plan and investment strategies. She is passionate about guiding all of her clients in achieving their vision of financial success and prides herself on understanding her clients and relating to them on more levels than just their financial affairs. Outside of the office, Allison enjoys spending time with her husband and two children. She is an active member of her church, enjoys staying active and maintaining a healthy lifestyle.
229-392-3308 Office / Cell
For the past 25 years, Tom has provided customized solutions to clients at all stages of investing, from clients just beginning careers and savings programs, to those who need assistance with a comprehensive retirement income plan during their retirement years. Tom makes his home in Fitzgerald, Georgia with his wife, Lynn, and their cat, Jericho. In his off time, he enjoys spending time with his wife, reading, working out and sport shooting.
Check the background of these investment professionals on FINRA's BrokerCheck